Smart decisions can save senior care.
WHY IT MATTERS:
Heating, ventilation, and air conditioning (HVAC) systems use about 40% of a building's energy on average.
Artificial intelligence (AI) can help deliver reliable indoor air quality, save money, and improve comfort so that senior care workers feel empowered to provide the best possible care while having a smaller environmental footprint.
Predictive analytics software can process data in real time, allowing long-term care communities the ability to plan maintenance and save time by automating tasks.
Policymakers' support for HVAC improvement grants will result in significant energy savings and improve senior care workloads, positively impacting employee retention.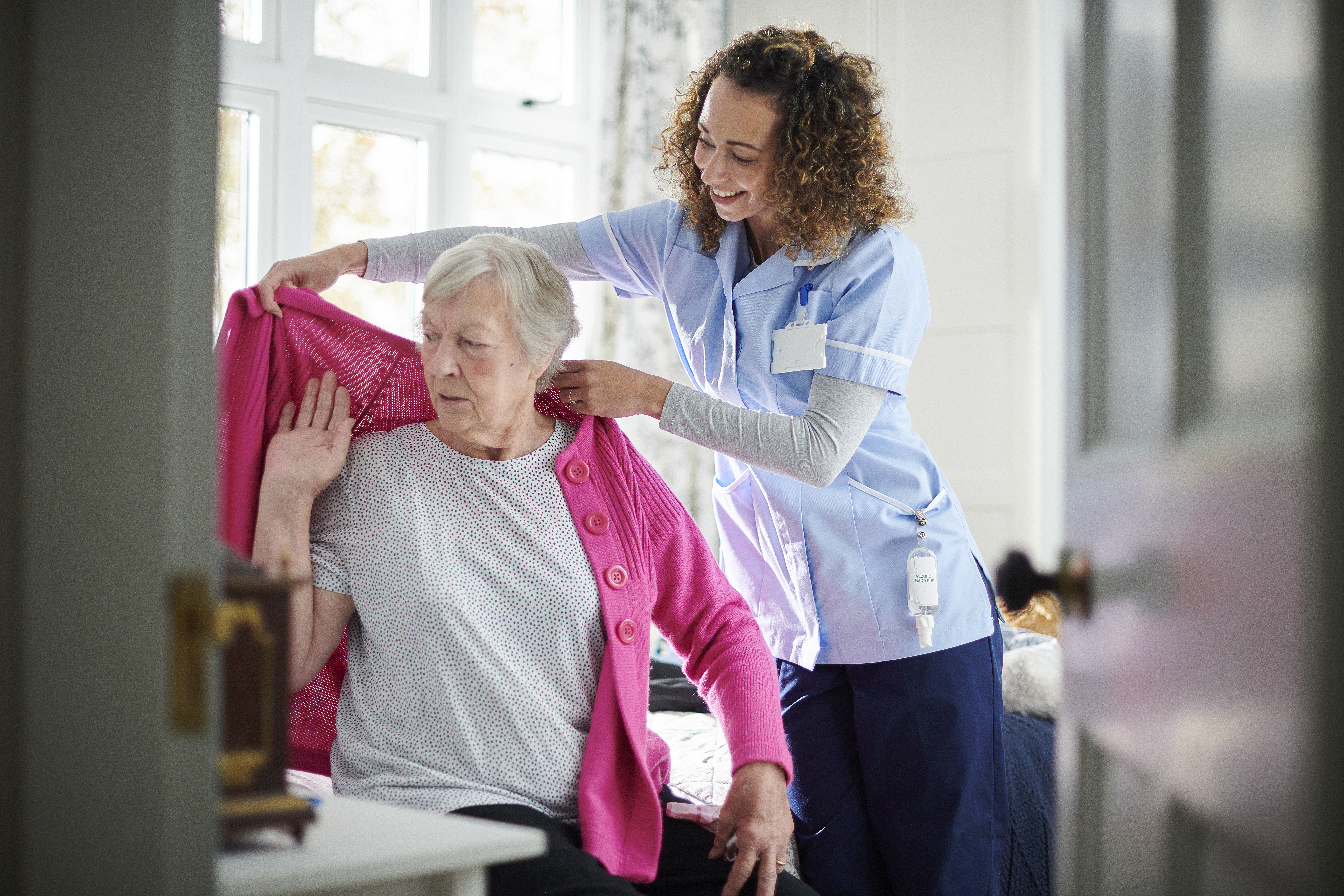 Shakespeare once wrote, "April hath put a spirit of youth in everything." In terms of budding flowers and blossoming trees, that certainly holds true — even the word April comes from the Latin word for "to open." But for long-term care communities, transition seasons, with their wide temperature fluctuations and humidity, underscore the age difference between residents and staff, create physical challenges for HVAC systems, and impede the workflow of senior care communities.
Ask anyone who has spent time with seniors, and they will tell you that older adults react differently to temperature. Geriatric medicine specialist Dr. Ken Koncilja explains, "As we age, our body distribution changes — including our body fat percentage, muscle mass, skin, and sweat glands. As a result, we may not recognize temperature swings as well. Our core body temperature may even change." Medical conditions may also impair thermoregulation, but because of lower metabolism rates, even healthy seniors prefer warmer temperatures, typically 77 to 80 degrees.
This differs for younger care workers whose higher metabolic rates and physical jobs produce more heat. Care workers spend an inordinate amount of time adjusting thermostat settings in resident rooms, as well as assisting seniors who move to community spaces from their private rooms (where there is less air movement and higher temperatures), as seniors don't always recognize changes to their environment and how they are dressed may impact their comfort level. HVAC systems can contribute to uncomfortable humidity throughout the building for staff and visitors and emotional exhaustion as repeatedly addressing thermostats adds to staff tasks and diverts from other responsibilities.
Setpoint's Climate Intelligence software is an example of AI being used to solve multiple challenges the senior care industry is currently facing.
An efficient HVAC system in a senior care community is about more than creating a cleaner and safer indoor environment that promotes good health. It's about adapting technological innovations advanced during the COVID-19 pandemic that can dramatically save time, money, and resources so that care workers can spend more time with seniors on direct care.
Many parts of the United States experienced their earliest spring this year. "Twelve states had their warmest January and February on record, and another 18 had ones in their top 10 warmest," according to the National Oceanic and Atmospheric Administration. An earlier release of pollen will result in a longer and more severe allergy season, making indoor air quality critical for elderly residents whose asthma symptoms are more difficult to treat with medication. The summer of 2023 is expected to be one of the hottest on record, which means heat and HVAC systems must be added to the growing list of financial challenges senior care communities now face.
Most long-term care communities don't have true control over their indoor environments. They might manage some rooftop units and common areas, but resident rooms run off their own controls. In many cases, buildings are 40 or 50 years old, and the walls are made out of materials that aren't conducive to Wi-Fi. Setpoint's Climate Intelligence software is an example of AI being used to solve multiple challenges the senior care industry is currently facing. Its smart technology can integrate into a building's existing infrastructure to allow maintenance directors to control, analyze, and automate the management of their entire building's HVAC system from a single dashboard or remote. Environmental health and safety directors can eliminate after-hour trips back to communities and better plan preventative maintenance. Administrators don't have to spend months rolling out a new piece of technology that requires training the entire staff. If necessary, cloud-enabled software can allow a regional director to oversee the system.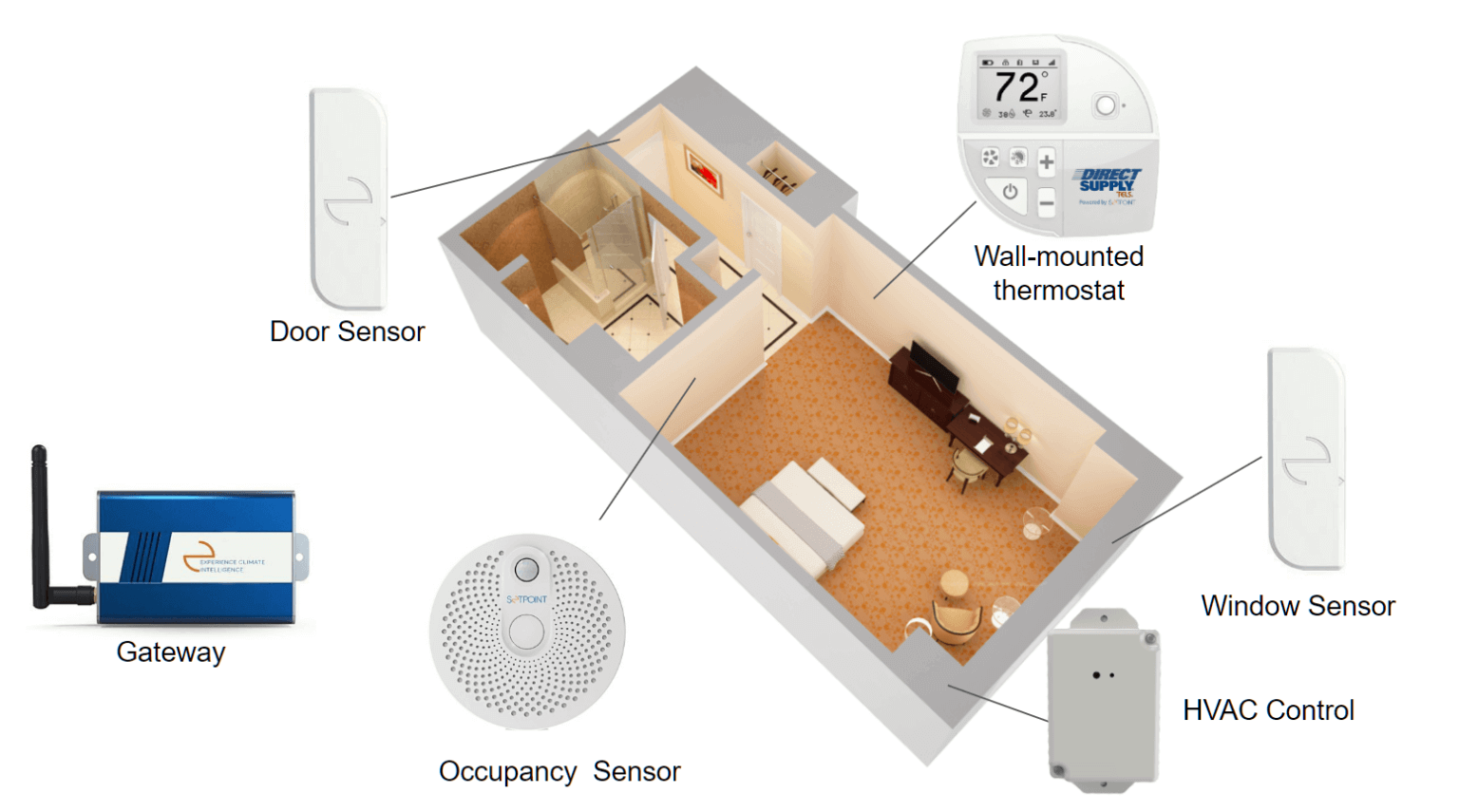 Setpoint doesn't lean on internal Wi-Fi, so no matter how spotty the building's Wi-Fi is, the software can communicate with all necessary equipment. Communities have been able to reduce their expenses significantly, some by over $30k per year for a single building, by actively monitoring their heating and cooling needs across the building and determining in real time if those needs are being met, or if energy is being wasted in unoccupied rooms. It doesn't take away resident autonomy to control the temperature of their own room, but sensors do allow for a more accurate understanding of the temperature within a space, not to mention the usage of said space. The reality is that no one benefits — not seniors, providers, or the environment — if an air conditioner runs on high in an unoccupied room.
The pandemic started the movement to improve indoor air quality without necessarily increasing costs. Bringing in more outside air (and treating it to make it hotter or cooler) increases costs. Using certain kinds of filters can also increase costs, partially because air must be pushed through the system harder. Monitoring and lowering peak energy consumption can be done in any room with Setpoint, and the system ultimately learns the heating and cooling capacity of every piece of equipment within the building — which ones are performing and which are not. 
HVAC regulations changed, and new minimum efficiency standards were implemented in 2023. Higher performance components, supply chain issues, and new ventilation and filtration systems equal higher acquisition costs. Setpoint requires no capital expenditure, as a fixed monthly fee enables the product to pay for itself, giving communities time and savings. Senior care communities need the time and financial resources to plan for repairs and replacements. 
Some states like Maine, New Hampshire, and Pennsylvania are listening. They have made grants available so that long-term care communities can upgrade their infrastructure. Utility companies in those states are also offering additional incentives to reduce consumption overall. Senior care communities run 24 hours a day, consuming energy 365 days a year. Conditions that are hard on existing equipment are critical factors in ensuring reliability. We need policymakers across the country to recognize that HVAC improvement grants should be available in every state and to all senior care communities. Financial incentives could be X amount of dollars per piece of equipment or tied to a community's actual reduction (kilowatt hour of electricity or therm of gas). Regardless of how these are structured, improving interior air quality and energy savings is critical. You can't do one without the other.